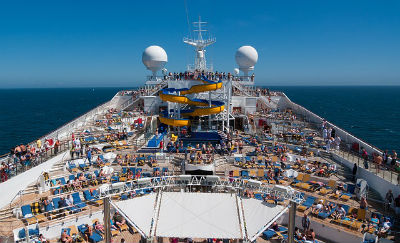 Today's blog comes to us from Frank D. Butler, a Personal Attorney who practices in the area of maritime law, including cruise ship injuries and other maritime concerns. You can reach Frank D. Butler to request a consultation at (888) 262-8529 or contact him online at any time.
In 2018, it is projected that 28 million passengers will cruise on one of the numerous cruise ship options.
For many residents of South Carolina who choose to cruise, it will be from Charleston—which now offers nine cruises through Carnival Cruise Lines. Other South Carolina residents will choose to go to Florida and leave on a cruise ship from Jacksonville, Port Canaveral, Tampa, Ft. Lauderdale or Miami.
For the last ten years cruise ship passengers have increased from 18 million passengers in 2009 up to the 28 million passengers projected for 2018. Florida offers a range of cruise lines—like Disney, Royal Caribbean, Norwegian, Celebration—more than any other State.
Having handled cruise ship injury cases for 25 years throughout Florida from our Tampa Bay law office, we have seen the cruise lines continue to add more passengers on ever larger vessels with ever larger numbers of crew to service the passengers. Accidents do happen on cruise ships. The cruise ships have been called "floating cities"—which have their own medical staff, police force, restaurants, movie theaters, casino, shops, spas, community pools, etc. It is a matter of statistics that placing 4000 to 6000 people on a vessel every five days is going to lead to potential injury claims.