When Everything Changes In an Instant...
Bluestein Attorneys is Here to Help.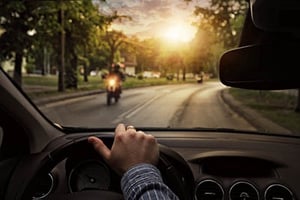 In the aftermath of a vehicular collision, you may be left with worry about repair costs, medical bills, how much time you'll need for recovery from injuries... not to mention lost income from time out of work.
When the other driver is at fault, you'll have even more questions:
Is the other driver responsible for the cost of car repairs? Can I pursue legal action? Should I consult a lawyer?
At Bluestein Attorneys, we have experience helping clients put the pieces of their lives back together in the aftermath of serious vehicular collisions.
To request a consultation regarding automobile collisions, motorcycle wrecks, wrecks involving tractor trailers, and more, just fill out the form to the right.
Tell us a bit about your situation, and we'll be back in touch to help you work out what next step is right for your family.