Why Choose Bluestein Attorneys for VA Disability?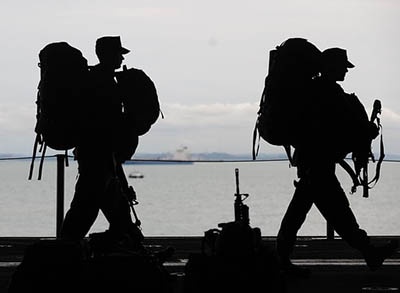 Veterans and their families have been asked to make tremendous sacrifices on behalf of our nation.
If you find yourself suffering from PTSD, TBI, or other disabilities due to your service, you are not alone.
Let us help you go after the Veterans Affairs Disability benefits you deserve.
Our Bluestein Attorneys SC Veterans Advocates team is made up of veterans, so we understand the unique pressure and stress of military life, and will work hard to help you gain access to the benefits to which you are entitled.
VA Disability benefits may be available for:
Post-Traumatic Stress Disorder (PTSD)
Service-Connected Traumatic Brain Injuries (TBI)
Depression, anxiety, and other mental health disorders
Individual Unemployability as a result of your military service
Pensions and accrued benefits for survivors
VA negligence
Compensation
Clear and unmistakeable error claims
... and more
Whether your initial claim was denied, you're just filing a claim for the first time, or you're still trying to figure out the right steps to take for your family and your rights as an injured or disabled veteran, Bluestein Attorneys is here to help.
Just fill out the form to the right to request your free VA Disability claims consultation in Columbia, SC.