Need Legal Representation Following Personal Injury?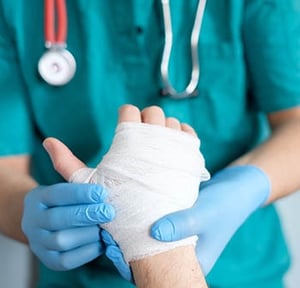 Have you been injured as a result of someone else's negligence or carelessness? Are you struggling to make ends meet or cover medical costs related to that personal injury?
You may be entitled to recover medical costs and other compensation.
Personal injury is a broad area of practice, including but not limited to:
Car wrecks
Collisions with tractor trailers
Motorcycle wrecks
Medical malpractice
Wrongful death
Slips and falls
Defective products
Dog bites
You may have as little as two years from the time you knew, or should have known, you had a claim in which to file a lawsuit.
Fill out the form to the right to request your FREE consultation with Bluestein Attorneys in for Personal Injury in Columbia, SC.